History of the Prep Houses
Anthony Kowal, Staff
April 17, 2019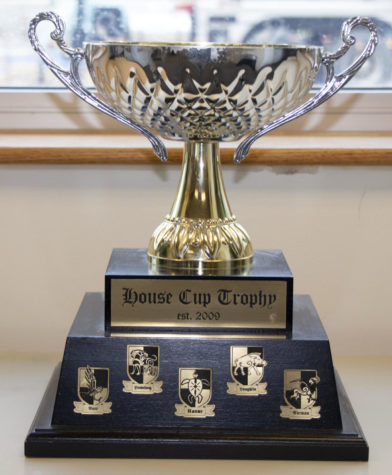 Kanne, Neiman, Hindelang, Auer, and Laughlin houses have played a major role in the everyday Prep student's life since around 2009. Prep wanted to emulate other Jesuit high schools by introducing a block schedule with a community period. The block schedule was supposed to be more like the college class schedule.
"We found that other Jesuit high schools here in the United States which had a community period to develop community, also formed a house system." Guidance Department head Mr. Steve Wertzberger said.
The house system was also used to help break up the student body between the 5 counselors prep have. Each counselor is assigned two community period classes from each grade. They help counsel the students to make good choices and help each student apply for college. The goal was to create a sense of community at Prep and better prepare the student body for college.
"The primary focus was switching the school to block schedule, and creating a community period." Said Mr.Wertzberger
Prep wanted to take Jesuits who had left a lasting impact on the prep community and honor them by naming a house after them. The Jesuits they chose were Fr. Charles Kanne SJ, Fr. Mark Neiman SJ, Fr. Michael Hindelang SJ, Fr. John Auer SJ, and Fr. Dan Laughlin SJ. Each house is also assigned a mascot which represents some part of the Jesuit the house was named after.
"Each mascot is somewhat linked to the identity of the Jesuit," said Wertzberger.
Auer has an owl, because his hobby was astronomy; he was even known to have built some tools to track the rotation of the planets. Hindelang was known to have pet labradors so it was fitting to have them represent him. Neiman taught Latin and classics so the Gryffindor reflected his love for classical literature. Laughlin was known to do boxing and to be a big guy so naturally they chose a strong creature, the razorback. Charles Kanne was a slow moving man, but very persistent and strong, naturally the Terrapin was the animal to represent him. Prep named the house cup after Fr. William O'Leary, SJ, which is won by one house every year.
"The only two houses to have won the house cup have been Kanne and Hindelang," Wertzberger said. "This was Important in the formation of the new Creighton Prep."