PREVIEW: Wrestling Looks to Build on Success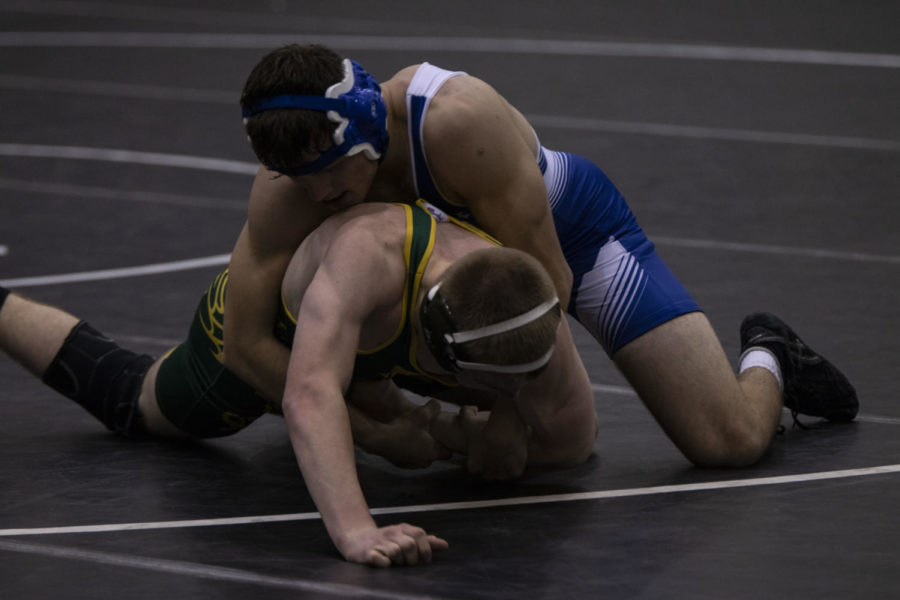 Cole Mack, Jay Journal Staff
November 22, 2019
As the 2020 wrestling season starts up this year, Creighton Prep looks to improve their performance of 17th at the 2019 State Championship. 
Q: How do you think the senior class leaving affects you team? 
Fisher: "This will be a tough senior class to replace. A lot of talent left."As the senior class leaves, though, a Freshman class arrives.
Q: Do you see any talent in the Freshman class? 
Fisher:  "I see a lot of talent in this freshman class. There is a lot of good talent for football, which translates directly to a lot of talent for wrestling. A lot of small guys [on the team] have good talent as well." He also sees great talent in the returning state-finalist Tony Pray, a senior. 
Q: How do you think the wrestling season will go?
Fisher: "I think this year will be a great one because we have a lot of ambitious and talented dudes coming out this year. The underclassmen numbers have been impressive and they are going to have a positive impact on the team, especially going forward. Many of the people on the team are really excited for the year and that makes a big difference in effort."  
Because of this, Coach Fisher sees great potential in this new team. 
"I think we could be a top 10 team if we are well prepared for this season," he said. 
"It won't be long before we see Prep wrestling possibly becoming a real state contender if we aren't there already," Pray thinks." They both expect to work hard for this season, as does the rest of the team. 
Q: How are you guys preparing for this year?
Fisher: "There are open mats 3 times a week right now,"
"We are doing a lot of lifting and conditioning." 
Q: How do you wish to improve this season?
"The biggest improvement [on the team] we want to see right now is attitude and effort. Those are the two things we can control and by far the biggest things for a wrestler. Those 2 aspects can define success for a program, and i'm excited to see how it affects our team."