PREVIEW: Swim Team Looks to Make History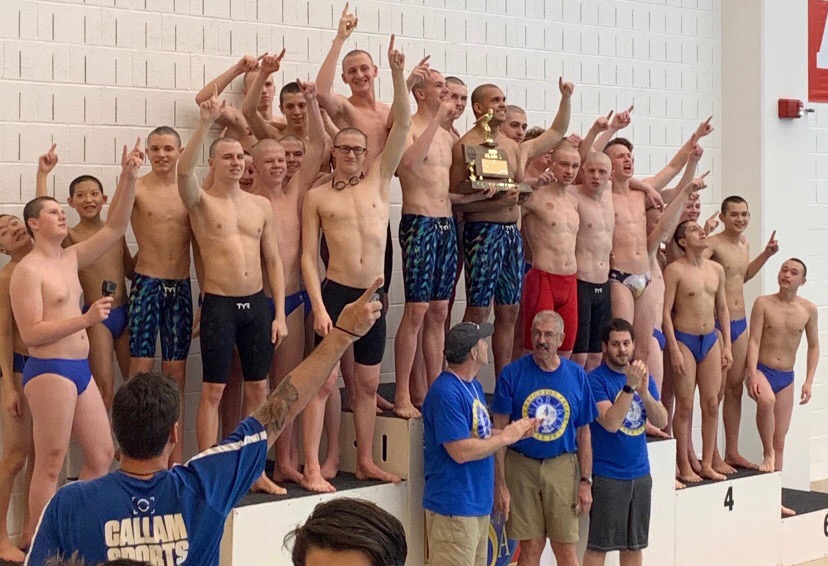 Andrew Hood, Jay Journal Sports
December 6, 2019
With the coming of winter comes the return of one of Prep's most celebrated programs. The Creighton Prep Swim and Dive team will be competing for their 14th consecutive state title- the longest streak of any NSAA sport in all divisions. Despite the loss of a strong senior class in 2019, the team retains impressive depth. Seniors Rush Clark and Danny Perry will continue to be huge contributors in both individual and relay events. The junior class, despite its smaller size has boasted stunning time drops in the pre-season, setting up a strong presence at the state level, and the underclassmen present a strong look for the future of the program. 
Jay Journal sat down with head coach Tom Beck to get a look at the program from a coach's point of view. This season marks Beck's 30th year as head coach. His direction of the program has been unmatched, leading the team to 20 of Prep's 21 swimming titles. 
Q: What aspects of the program do you think are most responsible for its success? 
A: I think the kids' pride in their team gets them to do the work. I think the tradition that has been built over a long period of time is something that feeds the kids' confidence and something that they do not want to let down, so it's a big source of energy and motivation.
Q What will be the biggest challenge that you think the team will face this year?
A: Getting a lot of the new swimmers up to speed. We have a lot of team members who are fairly new to the sport and will need to be brought up to competitive shape at the conference and state level. 
Q: How does the future of the program look?
A: I think it looks very good. I think we have an especially strong junior class this year which will make for really good leadership from our upperclassmen as a whole and sets us up really well for next year. I think things will keep rolling along.
Make sure to come out and support the Swim and Dive team at their first meet at Burke High School on Saturday, December 2nd.