Changes Coming to ACT Test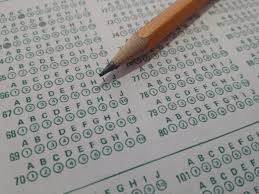 The American College Testing, or ACT, has stayed the same with students coming to a testing site and taking all four or five sections at once. However, starting September 2020, changes will be coming to the ACT. There are three big changes coming:  section retesting, superscoring, and online testing.
Section retesting will allow students to retake up to three sections of the ACT after already having taken the test. The test will be offered only seven days a year during national testing dates. 
The second change coming to the September 2020 test is superscoring. This means that ACT itself will send superscored test scores to colleges. Before, students had to do this by themselves, but ACT will take care of it now.
The third and final change coming to the test next year is online testing. Students will need to sign up for online testing sites and will use desktop computers for the online tests. There will not be as many online testing sites as written testing sites. However, if students choose to take the online test, they may receive test scores back as soon as two business days after the test. 
With the changes coming to upcoming tests, students who are not able to take the tests anymore may feel like they had a disadvantage. 
"Obviously students are never penalized for what they can't utilize. Colleges understand what's happening now," Creighton Prep College Counselor, Christianne Clark said. "It won't punish the kids." 
None of this will harm any current students  and will aid future students taking the ACT.
"Instead of sitting through the whole test trying to raise one or two test scores, students will in the future have the luxury of not doing [the entire test]," Clark said.
Colleges will have to adapt the the ACT changes coming up. Some of these colleges will not want the ACT super scored tests and would prefer composite scores instead.
"Some of the schools will only accept a composite score," Prep guidance counselor Steve Monzu said, "For the schools that don't super score, it won't have an effect at all." 
Colleges wanting composite scores over the super scored tests means that students will take the tests and submit their scores like they have in the past. There would be little change from the way students applied to schools in the past. 
Colleges would like to receive all of the students' scores, not just the super score they would receive from the ACT. 
"For some people, it may be to their benefit to still take the whole test to improve all of their scores since the schools will super score it anyway," Monzu said.