Changes to Birdcage Coming for Basketball Season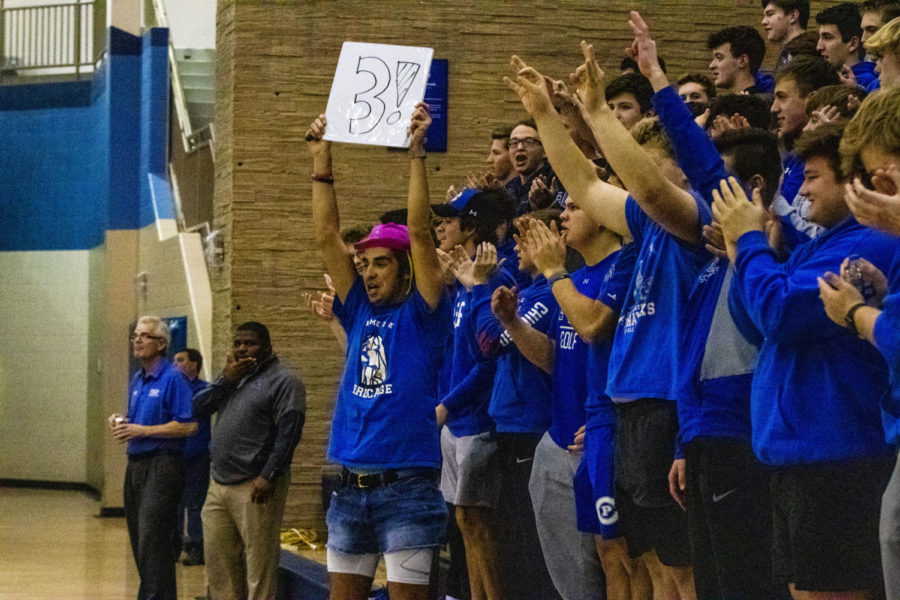 John Wear, Jay Journal Sports
December 11, 2019
During the 2019-2020 Creighton Prep Basketball season, there will be new changes to the Creighton Prep student section. Student Council Moderator, Mrs. Sara Smith has been a very big factor in forming these changes to boost the overall spirit of the Prep community, as well as getting more students to attend the games.
Smith believes that there will be quite a few changes to the Creighton Prep Birdcage this year, such as different activities during halftime.
"We will be trying to do more activities in the games, like during halftime to keep people engaged," Smith said. "We will be doing various halftime games, like a half court shot, a putt putt golf thing, and, of course, a performance by the Creighton Prep dance team." 
This year will be the first year that the Creighton Prep Birdcage will do their own form of ESPN game day, for their own basketball games.
"We will have different students pretend to be like the guys on ESPN. We'll have guest pickers come in to predict the scores of the games," Smith said "Also we'll interview some of the players and coaches pregame in the Smith Atrium."
Smith feels very strongly that these changes to the Prep Basketball games will affect the overall atmosphere of the games. 
"These changes will hopefully help keep people engaged, unlike football games when the weather would turn cold, or the team wouldn't be performing well and people would leave," Smith said. "Hopefully guys will see that what goes on in the Cage is really independent of how the team is doing. It shouldn't always be about whether the team is winning, it should be about our love for the team, and that we want to be here to support them."
Smith believes that with these changes to the Cage, there will be more people in attendance at Creighton Prep basketball games. 
"Students in the birdcage might not even care if the team is winning or losing they are just having so much fun," Smith said. 
The change to the Birdcage that Smith is looking forward to the most is what fun things the birdcage will be able to do this season.
"We've been spending a lot of time on YouTube, and watching lots of different techniques on ways to improve the Birdcage,: Smith said. "We have coming up with distractions during free throws. We've also been trying to come up with chants, or even singalongs with the whole cage knows and wants to sing."
Smith knows that the changes to cage, are very important to the students, as well as the team. 
"Everyone will think it's such a fun experience win or lose, they want to be a part of it," Smith said.  "It will show that everybody is important, every voice, every person jumping around being crazy, is very important to the success of the team."