Former Prep NFL Player Turned Sno-Ball Shop Owner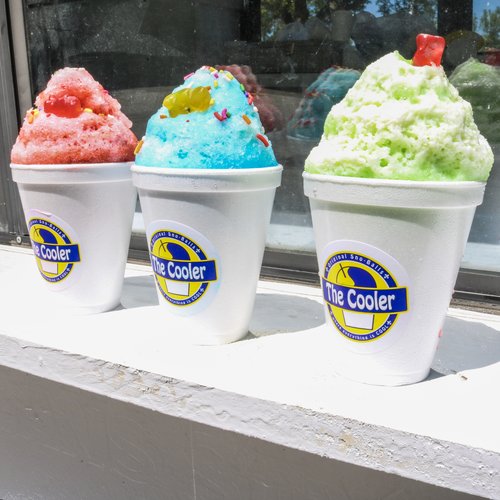 Creighton Prep graduate Titus Adams played football in high school, college, and the NFL, but now he is changing the community in north Omaha one scoop at a time. Adams is the proud owner and founder of Cooler Sno-Balls, a snow ball shop located at 2323 N. 24th Street. Cooler Sno-Balls offers a special twist on snow cones, but is also a safe spot for kids in North Omaha to hangout.
"I really didn't reinvent the wheel, I just added my own personality and who I am into it," Adams said. "Snow Balls are more than something for me and my wife, it's a lifestyle," Adams said. "It's cool to have good grades, it's cool to not be a bully, it's cool to not be in gangs. We try to give them a different way of thinking and a different way of life."
Snow balls, which are similar to snow cones, are not as common in Omaha as they are in other places around the country. Adams found his love for them 1,000 miles away.
"I first tried them when I lived in Houston and they were really good and I knew Omaha didn't have it so I thought it would be cool to bring it here," Adams said. "We have fun with it, we put ice cream in snow balls and we do a lot of different things with them."
Adams grew up in Omaha and attended Sacred Heart for grade school. Adams had a very strong relationship with his family which has led to a large part of his success
"Growing up, we were a very competitive, faith driven family," Adams said. "We competed in everything either eating or racing or even who could count the fastest."
This competitiveness helped Adams dominate high school football, leading to two all-state team selections and several all-American team selections. Although football was a large part of Adams' time at Prep, he still made many memories outside of football.
Hang on for a minute...we're trying to find some more stories you might like.